Arts Hub, Richard Watts
28 August 2023
The Board of Theatre Network Australia (TNA) last week announced that Nicole Beyer will be stepping down as Executive Director after nearly 15 years in the role.
After starting with TNA when it was founded as a Victoria-based initiative in 2009, and growing it to become an influential and well-respected national peak body for the performing arts, Beyer will finish up in December.
'I love this organisation and my work at TNA so much, but it feels like a great time to leave – the organisation is in a really strong place, with a stable, amazing team and Board, and an excellent, funded program of work in place for the next few years. It will be great for TNA to get some fresh input – new people always bring new perspectives on things,' Beyer said in a statement.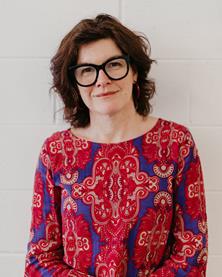 'Personally I would love a new big challenge, and now is a good time for me to have conversations with people about what that may be. I will always, always carry TNA with me wherever I go and all the amazing people I have worked with: on the Board, in the growing TNA team, all the partners and all of the members who have made this job so rewarding. For the moment I am really looking forward to seeing people at the Australian Performing Arts Forum, and starting the work of handover and renewal with the Board,' she said.
Erica McCalman, Chair of TNA, thanked Beyer for her work over nearly a decade and a half.
'Nicole's incredible work over more than a decade has elevated independent and small to medium voices to the national agenda and created real systemic change via evidence-based advocacy and community care. Her legacy can be found in her stewardship of the sector though funding cuts, pandemic and climate crisis, and the cohort of leaders she has nurtured. Her commitment to equity informs everything she does and I call on the sector to join me in celebrating her achievements, as TNA steps into a new era,' McCalman said.
The TNA Board has now started looking at leadership models in line with TNA's strategy, structure, staff, values and skills, with a focus on a smooth transition. The current plan is to advertise role/s towards the beginning of October and confirm the new leadership of this key industry organisation by the end of the year.
Read the full article.